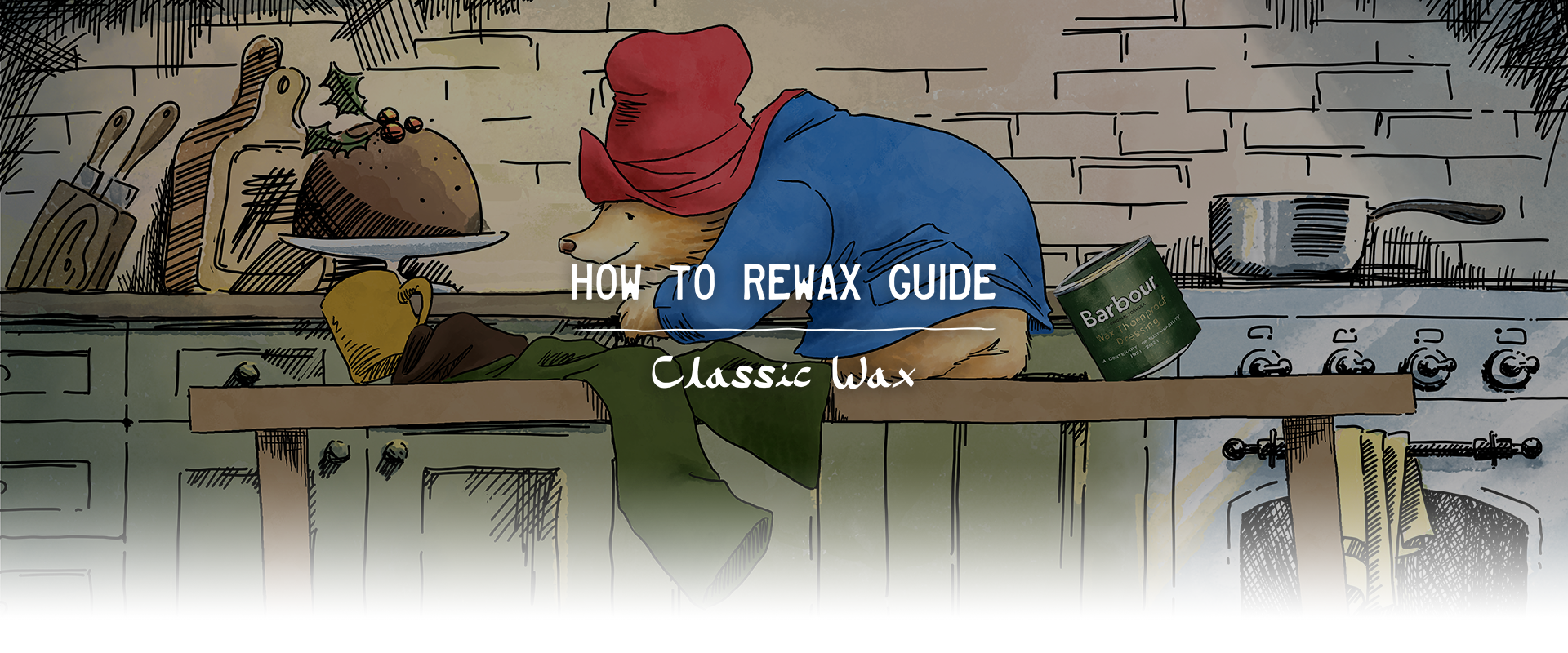 ---
PADDINGTON'S GUIDE TO RE-WAXING
Learn how to re-wax your Barbour jacket from the comfort of your home from Paddington himself in his special step-by-step guide.
---
 YOU WILL NEED
Barbour Wax | Pan/Bowl | Hot water | Sponge/Rag | Marmalade (for eating!)
---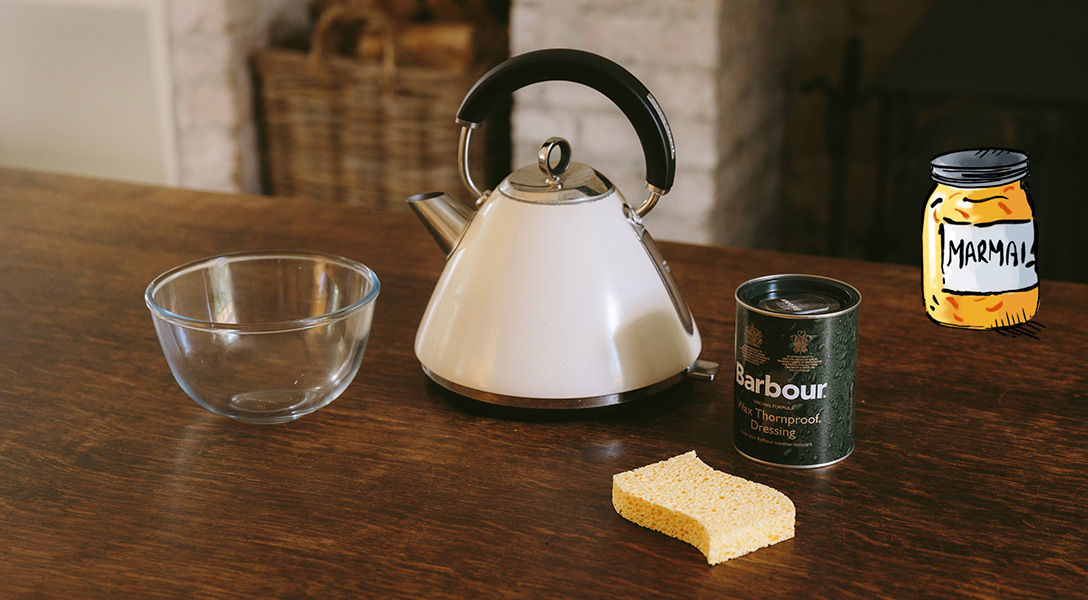 ---
---
Step 1 | Clean your jacket...
"Clean jacket. Right. Gosh. In cold water? Brrr. Here goes. Sponge…Mrs Brown has just bought a new exfoliator one to remove all the grease so this will work very well. This is a good workout. I will definitely need my emergency marmalade sandwich after this."
Step 2 | Soften the wax...
"Mrs Bird says my heart will soften even the hardest of souls but I've had this tin laid on my chest for twenty minutes and it's still quite solid. There must be an easier way. Oh. That's what the kettle is for. Once I've melted this wax I might get some chocolate and make some crispies to keep me going for the next bit."
Step 3 | Wax your jacket...
"Pay attention to seams, creases and dry patches…this does sound a lot like Mr Brown's night-time facial routine.  But miss the collar and the inside of the pockets. Oh yes, there's already enough in my pockets to make them waterproof. I know how the tin feels. Mrs Brown says I get into hot water. But I always manage to get out…"
Step 4 | Dry your jacket...
"Time to hang the jacket up. Though Mrs Bird has told me not to hang wet clothes in the closet anymore. What a mess I've made the last time I helped unload the washing machine… I'll write to Aunt Lucy before I go to bed and leave my jacket to dry all night."
Step 5 | Re-wax your jacket once a year...
"Willing paws make light work. If I wax the jacket once a year, it'll be good as new for many adventures to come."